ABOUT
Learn More About Deb Calvert, Candidate for Minnesota State Senate District 44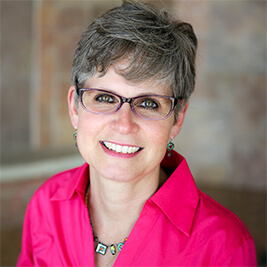 Entrepreneur:
Ran own small businesses as music teacher
Founded a successful non-profit string music program
Public Servant:
Current Minnetonka Planning Commissioner
Former state scheduler for U.S. Senator Amy Klobuchar
Volunteer:
Former PTO president for Perry County K-12 school in Indiana
Former president of the Suzuki Association of Minnesota (music teachers' organization)
Former legislative liaison to the Hopkins Public Schools Legislative Action Coalition
Hopkins Wrestling Booster
Community Member:
Bet Shalom Congregation
League of Women Voters
About Senate District 44
Senate District 44 includes the cities of Minnetonka, Plymouth and Woodland. If you are a resident of Minnetonka, Plymouth or Woodland click here to verify your registration. If you are not registered, click here to register online for the 2016 election. Click here to find your polling location.
Click here to see a map of Senate District 44.
Deb Calvert
Candidate for Minnesota State Senate District 44
email: deb@debcalvert.org
mobile: 612-205-5399
\Deb Calvert was born in Champaign-Urbana, Illinois where her mother was working as a social worker to put her father through graduate school. Her father started his career in academia at the University of Oregon and ended it in the auto industry in Michigan.  Her mother became a special education teacher and eventually became a clinical and school psychologist when Deb was in college.  Education was very important in her family.
Deb met her husband, Valdo, in Santa Barbara, California thirty years ago. She was working three jobs to put herself through U.C. Santa Barbara where she graduated as the "most outstanding senior in the field" and her husband was a wildland firefighter. They have been married 26 years and have two adult children.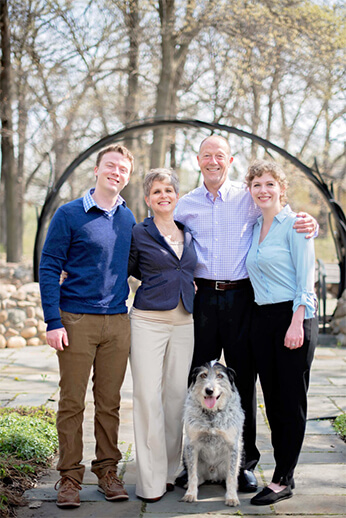 To help make ends meet as the family followed her husband's fire and emergency management career around the country, Deb taught violin in established programs and as the owner of her own home businesses in rural Indiana, rural Michigan, and Minnesota. Deb's background in music and love of children also inspired Calvert to co-found the Cadillac String Association, a nonprofit which provides music instruction to an underserved community of 10,000 in Michigan. As an outgrowth of the success of the nonprofit, she and her partner were also asked to help develop a public school string music program. Both the nonprofit and the public school program are still going strong.
Attracted by the great schools and the wonderful quality of life, Deb and her family moved to Minnetonka thirteen years ago. She became active in her kids' activities in the Hopkins School District. She volunteered on the Hopkins School District Legislative Action Coalition to advocate for public school funding and good policy at the state legislature. There, she worked alongside current State Representatives Yvonne Selcer and Cheryl Youakim and our retiring State Senator Terri Bonoff. She still volunteers at Hopkins wrestling tournaments even though her son graduated four years ago.
Deb worked as paid staff and as an unpaid volunteer on many federal, state, and local campaigns. Through this work, she's not only helped many responsible, dedicated public servants win elections, she's also had countless conversations with her neighbors and community as she knocked on doors, made phone calls, and attended forums.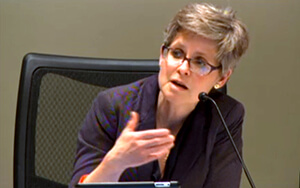 For the past 4 years, Deb has worked at Mitchell Hamline School of Law supporting the president and dean and board of trustees and working as an annual fund specialist.  Prior to that, she worked in U.S. Senator Amy Klobuchar's state office as her state scheduler. She currently serves on the Minnetonka Planning Commission. Deb Calvert is a member of Bet Shalom Congregation in Minnetonka,  belongs to the League of Women Voters, and is the past president of the Suzuki Association of Minnesota, a statewide music teachers' organization.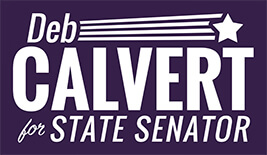 PREPARED AND PAID FOR BY THE DEB CALVERT FOR STATE SENATE COMMITTEE ▪︎ 3814 BAKER ROAD ▪︎ MINNETONKA, MN ▪︎ 55305